A few questions for you...

Tired of making New Year's Resolutions that don't last past February? (According to some statistics, 80% of them fail within the first two months of the year!)
Ready to line up your goals with your life and your vision for what you want to accomplish?
Not seeing results from "blue prints" and "proven systems" that don't give you what YOU want?
Businesses evolve and change and business owners do too. Do any of these apply to you right now?
You feel overwhelmed
You're procrastinating about making business decisions
You're always chasing the next "hot" new thing (shiny object syndrome)
You're not excited about your business anymore
You've considered closing your business
You feel like you've been left behind in your industry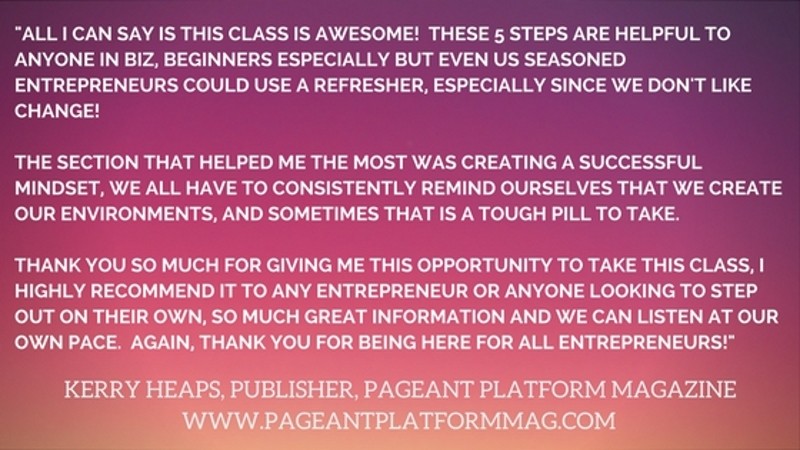 Want Real, Measurable Results?
I know how it feels to be stuck. To be unhappy with my present situation, but not have a clue what I should do next. Back when I was in corporate, I knew I had to move on. But where? To do what? How could I give up a career I'd invested so much time and work building?
But I was unhappy. Tired of a four-hour round-trip commute. Frustrated with negative workplaces. Feeling like I'd evolved since I'd started my career - but my opportunities hadn't. I knew more. Had learned so much. But I'd hit a wall. I wanted more out of my life.
My plan for my new life started out as a 5-step process – those steps became the basis for my first book (I've written 10 books so far) called, Think Like an Entrepreneur: Transforming Your Career and Taking Charge of Your Life.

Using those steps, I left corporate, started a business, become a published author of non-fiction and fiction, and reinvented myself (and my business) over the years. These aren't steps based on a cookie-cutter way of looking at things, where one path fits all.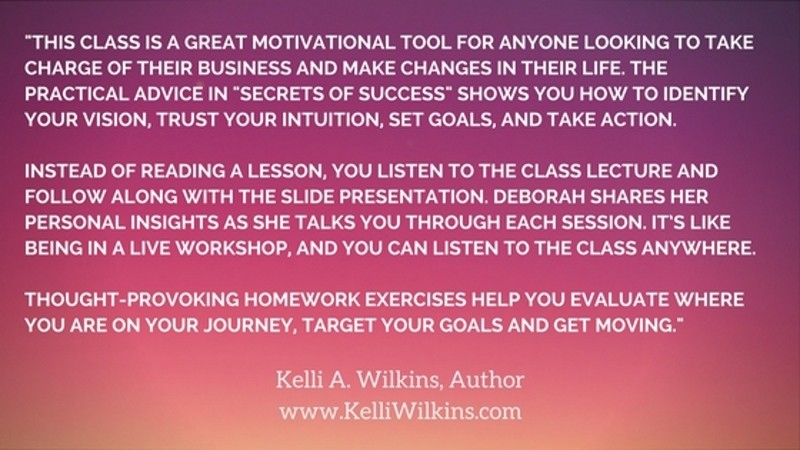 You're unique. You want to live your life your way. Shouldn't your business goals align with what you desire for your life?

The Course Details

Introduction
*A free preview for you to get a taste of what we'll be doing and why it's important
What's Your Vision?
*How to create a clear vision for what you really want - not what you think you SHOULD want
Trusting Your Intuition
*Find out how to tap into your intuition and connect with your inner "GPS" system (yes, you have one!)
Using Your Creativity
*Learn how to free yourself from hidden blocks that keep you stuck (doing the same thing over and over will not lead to anything new)
Setting Goals
*You can't measure your progress if you don't set some goals (and progress IS the name of the game)
Taking Action
*Planning is great, but action will move you forward (all it takes is one step)
BONUS Lesson - Creating a Success Mindset
*How to uncover hidden challenges that may be sabotaging your progress (how can you do anything if you don't believe you can?)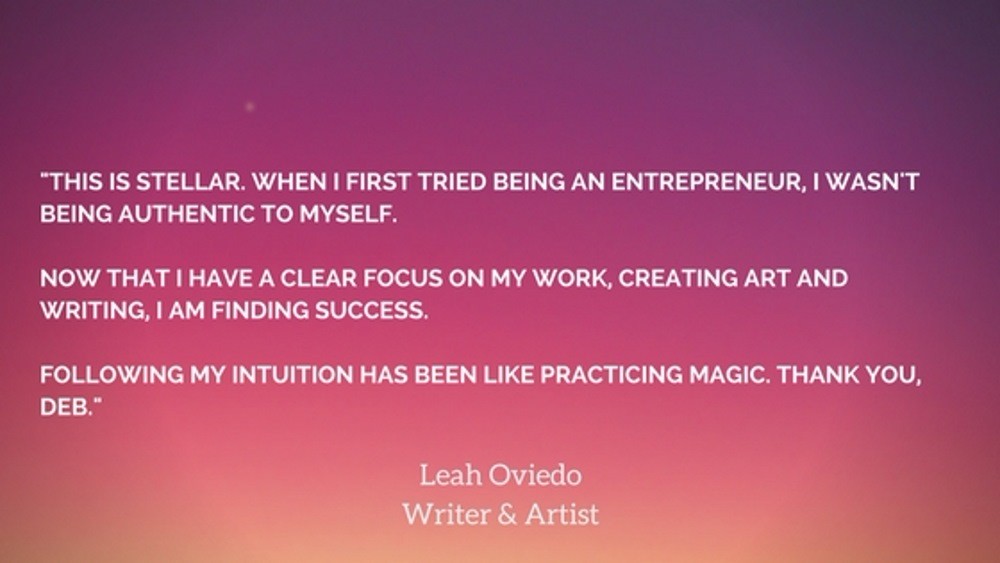 How Long Do You Have Access?
You'll have LIFETIME access to this course. Go through it as many times as you desire. Take the course at your own pace.

So, Let's Review - the course includes...
*Five lessons where I provide you with coaching throughout the lesson
*A BONUS lesson to coach you to develop your mindset for success

(a combined $1500.00 value)
*PDF copy of my book,"Think Like an Entrepreneur: Transforming Your Career and Taking Charge of Your Life" + audiobook excerpt ($12.95 value)

*PDF workbook "Ready to Make a Change in Your Business? How to Get Rid of What's Not Working & Do What You Love (Really)!" ($15.00 value)
PLUS
*Downloads to support and guide you as you work through the lessons

*Selected podcast interviews with entrepreneurial thought leaders
All for the $150.00 for the entire course!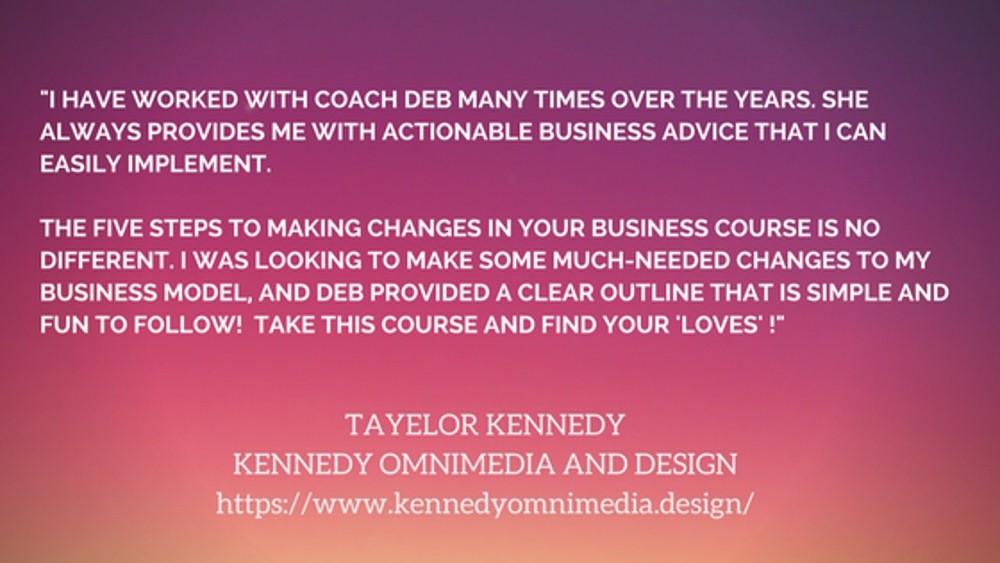 When you register for the course plus the private coaching, you'll get one "Soul of an Entrepreneur" coaching session with me to use while you're taking the class, or afterwards. We'll schedule the sessions after you register for the course. (A $190.00 value)

Course with private coaching for $250.00

---
Review the lessons for the course below. Click on the "preview" button in the Introduction to access a FREE overview of the course.